Donating to the APA SPCA
Your help makes a difference.
Donations small and large make a big difference.
No one is more responsible with your charitable contribution.
The APA SPCA can make a difference with your help. We understand in that these tough times we have less, but it is also the most important time to be generous. Even if generous is just a couple of dollars.
When times are tough it is often the pets that suffer the most. Can you imagine having a personal financial crisis and your pet needs emergency medical care that you just can't afford? How about having to make the decision to put your pet down because you can't afford the care?
Obviously no one can provide help to everyone that needs it, but we can help in the most extreme circumstances.
The APA SPCA program guidelines;
Donations to cover Veterinary bills from the APA SPCA are made only in an emergency situation. Pet owners should be prepared for any medical situation that arises. In a verifiable, unexpected financial emergency that keeps a responsible pet owner them from being able to pay a veterinary bill we will do our best to help.
All Foster Program participants are trained by the APA SPCA and evaluated on an continual basis.
All applications for assistance are verified. We take every precaution to be sure your generous donation goes to a pet that has a genuine need and a responsible pet owner.
Applications for pet owner assistance are made through APA Approved Veterinarians to assure the need is genuine.
Advertising and administrative costs are kept extremely low to assure the highest possible percentage of every donation goes to a pet in need.
Please donate using Paypal today! PayPal here
Fraud Prevention - As part of our fraud prevention program, we offer online verification of your donation. This assures you that the donation you have made arrives at the organization.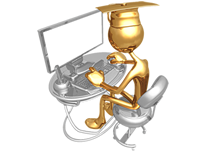 American Pet Association Society for the Protection of Companion Animals