Animal Cruelty Reward Fund
Next to inhumane treatment of humans, animal cruelty is one of the most horrible acts in our society.
They must be found and punished so it will not happen again
Animal Cruelty Rewards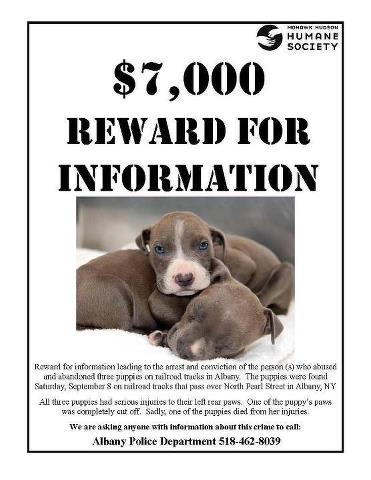 Animal cruelty happens, but it can be stopped. Sometimes the best way to find someone that has committed this horrible act is to offer a strong reward, like the Mohawk Hudson Humane Society did in this case from September, 2012.
Some humane agencies are able to raise funds for rewards, and some cannot. The APA SPCA will raise funds for our Animal Cruelty Reward Fund to assist in these matters. Funding is being raised now. Please donate directly to the fund by going to our Donation Page and add the comment "ANIMAL CRUELITY FUND" in the comments (who referred you) section and your donation will go directly into the fund.
This fund was opened 9/15/12 and funding is VERY LOW. Please donate today!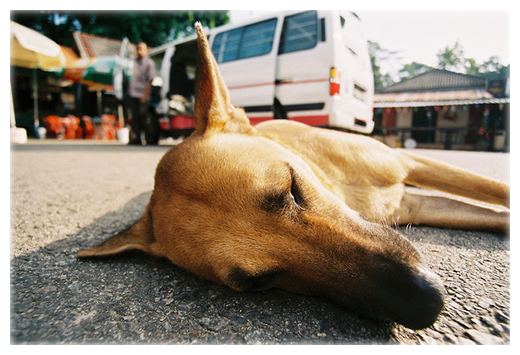 Please note: This is a photo of a dog sleeping in a parking lot. An amazing photo of a healthy dog.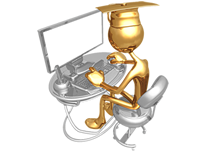 American Pet Association Society for the Protection of Companion Animals