APA SPCA Testimonials
At the APA SPCA, we do things a little differently.
We do not believe in pulling at peoples' heart strings to raise money, or force recipients of our charitable giving to give testimonials. Although other organizations believe in these policies, it is our opinion that these tactics are not appropriate. It is very, very costly for us to maintain this stance. We could raise more money by telling some of our stories over and over, or using very costly TV advertising but we feel being a reputable organization that offers real world value is enough and we will work within those limitations.
Why do we not mandate testimonials?
Since we offer support to people who are in temporary financial need, as opposed to people that live a poverty lifestyle, many of the people we help are embarrassed to have to take support. Of course, there is no need for them to be embarrassed, quite the contrary. We are HAPPY to help people who find themselves in situations at no fault of their own.
(We maintain that owning a pet is a privilege not a right. It is our opinion that a pet owner must be responsible, humane and financially prepared to meet the pet's need.)
Given that, we are happy to post testimonials when we receive them. Here are a few:
Maggie from Asheville, NC says, "You were there when I needed you and I can't say how much that has meant to me and my family. Chipper was going to die and I could not imagine telling my children he was gone. You helped me not only save his life but spared my children trauma."
John from Big Pine Key says, "I could not believe my Vet would not work with me on my bills and help Gabby when she needed surgery. I am SO GLAD you were there and were able to help Gabs. She is doing so well now, like nothing happened. Thanks you for what you do."
(Please note, not all Vets can help and it is often strictly financial during though economic times. John's Vet did seem hard to work with, but many vets bend over backwards to help their clients and we feel this needs to be mentioned.)
Tracy from Rochester NY says, "Thank you, thank you, thank you. Stormy is now walking and playing with the kids. Jordan calls it God's miracle, but I know it was you that saved our dogs life (maybe with a little help from the big Guy). I am back at work and life is good again. Thanks APA SPCA!"
Carrie from Mississippi says "I felt so bad Rockie had to suffer but we could not afford to help him. Thank you for helping us end his life peacefully and without pain, I couldn't bear another day."
More will be posted soon....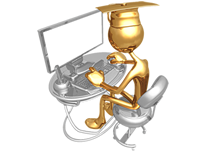 American Pet Association Society for the Protection of Companion Animals