About the APA SPCA
20 years in the planning, became a reality in 2013!
About Us
The APA SPCA was formed with a primary mission to provide assistance to companion animals whose owner or guardian has found themselves, at no fault of their own, to be in a temporary financial crisis that prevents them from providing proper medical, or other necessary care.
In addition, we have many other programs addressing the needs of pets and pet owners in our communities.
As we grew over our first year, we found every community is different and has different needs. To address this, we established our Community Action Team program. This program enables the APA SPCA to put together a team to address a local community that has severe or unusual needs.
The APA SPCA is committed to providing education and support where it is needed most at that current time. We are set up to be able to change with the world around us.
Our Name:
The APA SPCA chose this name as a new way to look at a traditional SPCA. The letters SPCA are widely used as "Society for the Prevention of Cruelty of Animals". Over the years these letters have been adopted by humane agencies to describe their many and varied activities.
Our SPCA more clearly defines our mission. We are the "Society for the Protection of Companion Animals".
One fact is very often misunderstood. There are many SPCA's across the country but there is no national SPCA. 99% of SPCA's are not associated with each other in any way. The letters are used to describe the operations of an organization and they are used for everything from Animal Control, to shelters, to spay and neuter clinics. SPCA is used like "gas station" or "Bagel shop".
Our start:
The APA SPCA was founded in December 2011, however has been in development for 20 years. While the American Pet Association (our parent organization founded in 1991) is not a non profit, their goals were much the same as many non profits. Over the years the APA never turned away a cause that they could afford to help. In almost every APA meeting, they spent countless hours talking about what we could do, and how we would do it, as a non profit.
In 2011, these dreams became a reality when the APA had the resources, staff and materials to donate to the cause and form the APA SPCA.
Who we support:
We have programs for Pet Owners, Humane Agencies and Foster Care Providers. This is just the start, there are many new changes planned for the near future.
Why we're different:
"Many people running nonprofits do so for the lifestyle or for personal agendas, we do it solely to be effective in our communities" - Rich Werner, Director APA SPCA
Many non profits spend thousands to millions of dollars advertising to raise funds. While any net gain is positive, we want our supporters to know we do everything we can to make the highest percentage of each dollar they give go to the causes we (and they) support.
In today's tough times, everyone needs to be smarter, we feel this is especially true with non profit organizations.
Meet Our Board of Directors:
Rich Werner - Acting Executive Director - President

One of the founding members of the American Pet Association in 1990 his vision has been the catalyst for the development of all of the APA SPCA Programs. He is currently volunteering his time to help all operations of the APA SPCA.
Marcie Sapp - Director of Fundraising - Board Member

Marcie has been with the APA since 1991 and has been a major force in the formation of the organization. She began at the APA as a Member Services Operator and has since held positions as Humane Services Director, Director of Member Services, and Product Approval Director. She now works directly with our Volunteers, Volunteer Coordinators and Community Leaders.
Dr. Steve Hansen - Board Member

Dr. Hansen has been a driving force in the formation of the APA SPCA. His love of companion animals is an inspiration to all at the APA SPCA His remarkable positive nature and business skills are a major asset to the organization.
Jason Raines - Director of Operations - Board Member

Jason has been a long time consultant with the APA and as a former Lieutenant Commander with the US Navy brings a wide range of skills and experience to the APA SPCA.
Melissa Walley - Board Member

Melissa brings a long list of qualifications to the APA SPCA including small business ownership and nonprofit community involvement. She is a long time advocate of responsible pet ownership and foster provider for Mastiffs.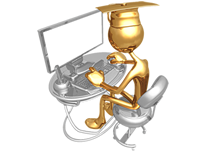 American Pet Association Society for the Protection of Companion Animals